So I ended waking up super early today and very motivated as well. I noticed I had three ripe bananas and thought to myself, lets bake a banana cake. My original thought was to make avocado smoothie at first. However, I very quickly changed my mind into making this beautiful delicious moist cake. It's a perfect tea time cake that can be enjoyed with tea or coffee.
Bananas are a blessing for vegans and vegetarians who have a sweet tooth and feel constantly guilty about eating sugary treats. Although this cake needs sugar in addition, there definitely is lesser sugar used on account of the bananas. Overripe bananas are perfect for smoothie making and baking. When fully ripe, bananas are even healthier and more nutritious than their green counterparts. Overripe bananas are sweeter than their green counterparts, but they also boast higher antioxidant levels.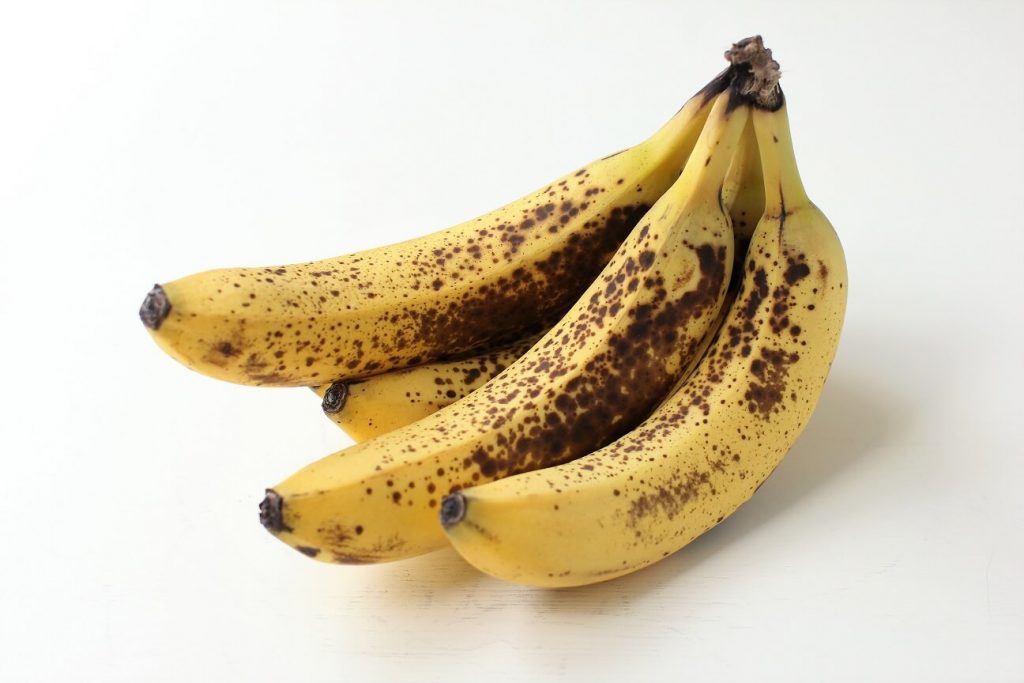 Most people like me make the mistake of not measuring correctly or reading all the instructions properly. This results in cakes which either don't rise or don't cook well. It is hence very important to read through not just the ingredient but also the steps carefully before you start preparing. I made these mistakes several times in the past and over the years learnt otherwise.
So let's begin. You will need a 9 inch cake tin for this.
Ingredients
Overripe bananas – 3 medium size
Oil – 1/3 cup
Baking Powder – 2 tsp
Baking Soda – 1 tsp
Vanilla – 1 tsp
Non-Dairy Milk – 1 cup (any milk of your choice can be used)
Sugar – 1/2 cup + 1 tbsp
All-purpose Flour – 2 cups (you can substitute this for whole wheat flour too, the cake would be a bit denser)
Vegan Chocolate Chips – 1 cup
Water – 1.5 tbsp
Cherries – to top (optional)
Method
Pre-heat the oven to 180 deg. celcius.
Take a large bowl to avoid spilling or flying of ingredients when being mixed.
Add the bananas and mash them well.
Add the oil, baking soda, white vinegar or baking powder and vanilla. Whip it well until completely mixed well.
Add the non-dairy milk and sugar (1/2 cup) and mix well. Keep the one tbsp sugar aside in a small bowl.
Slowly mix in the sieved flour. Mix well.
Finally add the vegan chocolate chips and fold them in with a spatula.
Line the cake tin with oil and dust with some flour. Pour in the cake flour.
Keep the cake tin towards the bottom of the oven (not the last rack).
Bake for about 45 mins until the cake has risen and golden brown. Stick a toothpick or knife in to check. It should come out clean. If there is batter stuck to it. Bake for 5-10 mins more. Baking times vary heavily on the type and models of oven. Cover the top of the cake with a foil paper after 30 mins.
While the cake is baking, take the 1 tbsp sugar set aside and mix in the water. Mix until sugar dissolves.
Once the cake is baked. Remove it from the oven. Slowly put the sugar syrup (sugar and water mixed) on the cake and on the sides.
Let the syrup soak in for about 30 mins while the cake cools down. The syrup makes the cake nice and moist.
If you want to serve the cake warm, you can keep the cake inside the oven on the middle rack since the oven will still be nice and warm (ofcourse when it is turned off). This will let the sugar syrup soak in while keeping your cake warm).
Serve plain and warm or topped with fruits or fresh cream.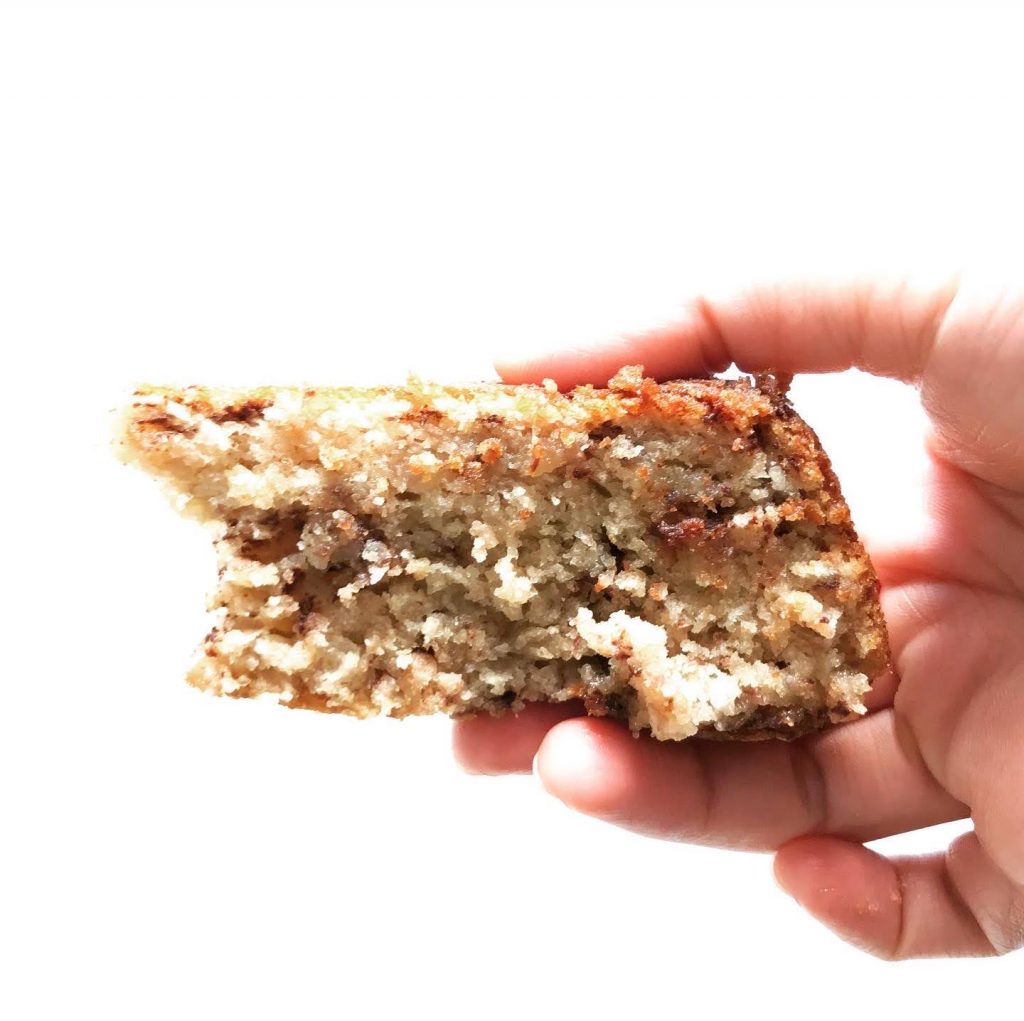 Do try it out for your family. Hope you enjoy this dessert as much as we do. Leave a comment below on how it turned out if you try it! Hit the like button and follow button to receive updates on my upcoming posts.
Until the next post I wish you all Happy Experimenting!
Cheers,
VeggieLab Amateur Chef