I am finally getting back to my blog after a break of two years. It wasn't that I was not experimenting in the kitchen, it's just that I did not get the time or motivation to curate the recipes and plate the foods to be able to write about them. I am overwhelmed and nervous as I jump into writing this first post, post my baby break. I would love your love, support and encouragement to continue amidst my busy schedule surrounding work from home situation along with a toddler at home. However, I definitely feel prepared and motivated to start again. I am a silver lining type of person. Despite these times of social distancing, I couldn't be happier to spend this time with my family at home and get some extra time to get back to my passion of cooking, curating it and writing about it. It almost seems biblical that as Christians around the world celebrate Easter to thank for the resurrection of Jesus from the dead and new beginnings, I resurrect my blog 😉
Since I have a holiday today and a super ripe banana, it was time to make the pancakes. We love pancakes and make it one week. So I try every week to experiment making different kinds of pancakes. Today was the time to make banana pancakes with spinach. Spinach as you know is a super food. I have mentioned the benefits of spinach in my previous posts as well, but would like to repeat it. It helps boosts muscle strength, contains iron and detoxifies the liver and colon. So the next day you will have a lot of help to do the business 😉 and feel super light in your tummy!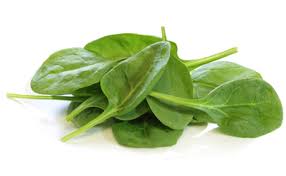 So without further adieu; let's dive into this simple 4 ingredient recipe. So let's collect everything we need. This should be good to serve 2-3 persons.
Ingredients
Spinach – 1 cup / 1 handful of baby spinach
Banana – 1 mashed ripe banana
Flour – 1 cup Aashirvaad multigrain flour (can use any flour of your choice)
Jaggery Powder – 3 tsp
Salt – 1 pinch (optional)
Water or Nut milk – 1/2 cup
Nutella – 1 tbsp
Raspberries – 1 cup (any fruit of your choice)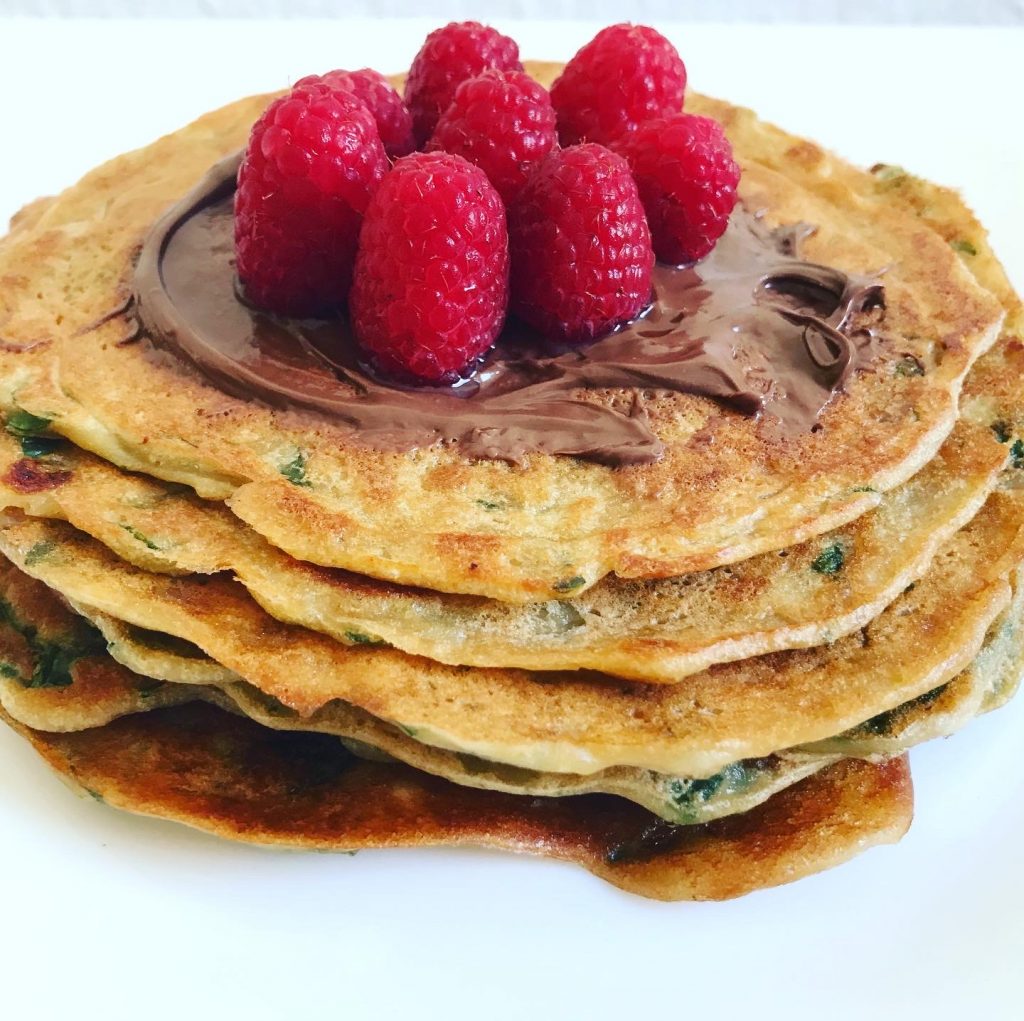 Method
Take a bowl.
Mash a ripe banana with a fork in the bowl.
Chop the washed baby spinach and mix with the mashed banana.
Add the flour and slowly mix in the water to a pancake batter consistency. You can add more water if needed.
Finally add the powder jaggery and mix well. If you don't have powdered jaggery you can grate some and add it. Alternately you can use 3-4 pureed dates instead.
Pour 2 tbsp of batter to a hot pan and flatten it out. Keep the thickness as per your desired preference. Roast until golden brown and toss to roast on the other side.
It is now ready to eat. Can be served hot. Top with nutella and raspberries.
For my toddler I roll it up with berries inside.
It is a sweet treat for everyone of all age groups. It is definitely our household favorite. My husband stopped to praise this little dish while eating as he was hooked on the money heist. Now that's something! For all those with netflix subscriptions know what I am talking about 😉
Do try it out for your family. Hope you enjoy this dish as much as we do. Leave a comment below on how it turned out if you try it! Hit the like button and follow button to receive updates on my upcoming posts.
Until the next post I wish you all Happy Experimenting!
Cheers,
VeggieLab Amateur Chef