A beautiful smoothie with a marble look. Smoothie swirls seem to be trending on instagram. Blends using different powdered variants. I decided to try to recreate the swirly smoothie using only fresh fruits. It may not look as attractive but none the less it gives me satisfaction to know I used only fresh fruits while keeping it totally vegan.
The swirls give it a marble effect in the drink. I made it using a two step method. I used bananas and blueberries to make this. Both the fruits have a huge list of health benefits. Blue berries are rich in anti-oxidants. Bananas on the other hand have super digestive properties and an instant source of energy. This can form a really great quick breakfast option due to the properties I just mentioned.
Let's get to it!
Ingredients
Blue berries – 2 cups
Bananas – 2 medium
Almond Milk – 1/2 cup
Method
As I woke up in the morning I peeled two bananas and put them in the deep freezer. It is better to freeze them overnight to achieve a creamier texture. I unfortunately forgot to do that. Freezer them for an hour gave decent results as well!
Blend at first 1 frozen banana and the almond milk. Transfer this to the jars or glasses.
Blend the second frozen banana and blueberries next. Pour this on top of the banana smoothies already poured.
Bananas are usually sufficient to give it the sweetness. If you like it more sweet add some maple syrup.
Swirl the smoothies with a straw or spoon to make make beautiful swirls to give it the marble effect!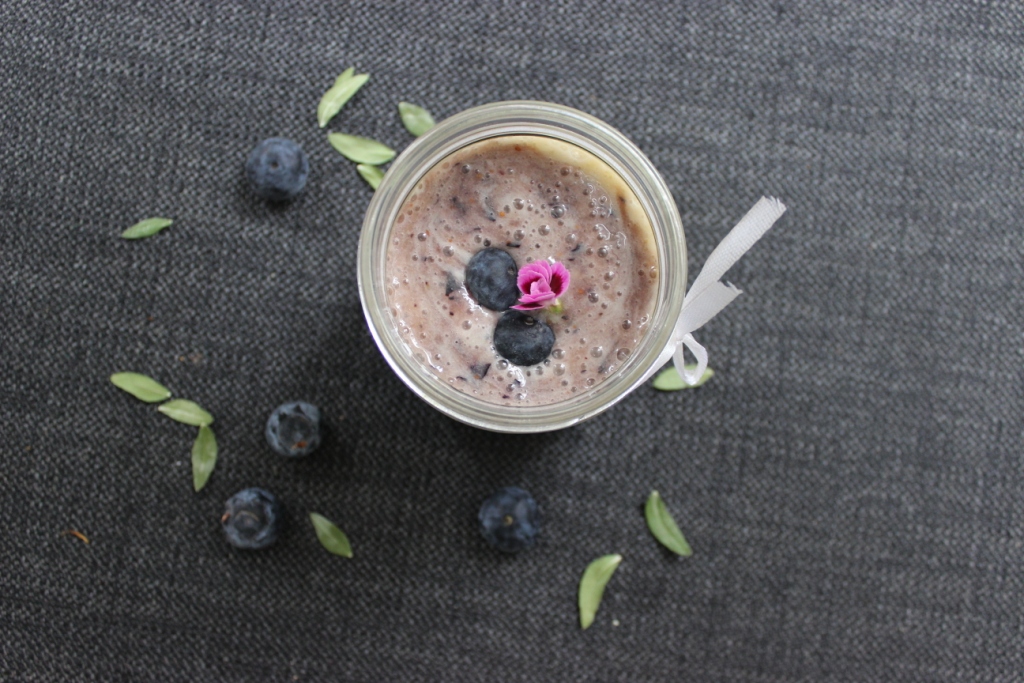 Voila, your smoothie is ready to enjoy! It forms also a great quick breakfast fix. It's extremely refreshing and will energize you for the day! Of course you can use different fruits for beautiful colored swirls!
Hope you enjoy this smoothie as much as we did. Leave a comment below on how it turned out if you try it! Hit the follow button to receive updates on my upcoming posts.
Until the next post I wish you all Happy Experimenting!
Cheers,
VeggieLab Amateur Chef