With the onset of spring comes the season of berries. Those juicy, sweet and sour berries. I love berries and wait the whole year for these seasonal fruits to come so I can gorge on them. Berries come in various shapes and sizes.  You can have blueberries, raspberries, strawberries, mulberries basically yummmmm-berries.
Blueberries are packed with antioxidants, called anthocyanins, that may help keep memory sharp as you age, and raspberries contain ellagic acid, a compound with anti-cancer properties. All berries are great sources of fiber, a nutrient important for a healthy digestive system. Not to over burden you with information and cutting this short. Just remember one thing irrespective of which berry it is, they all have one thing in common – the tremendous health benefits they bring with them. So go ahead gorge on these seasonal fruits. Of course depending on which part of world you live in, the season might change when you get them. A great tip is you can freeze them to use in off-seasons.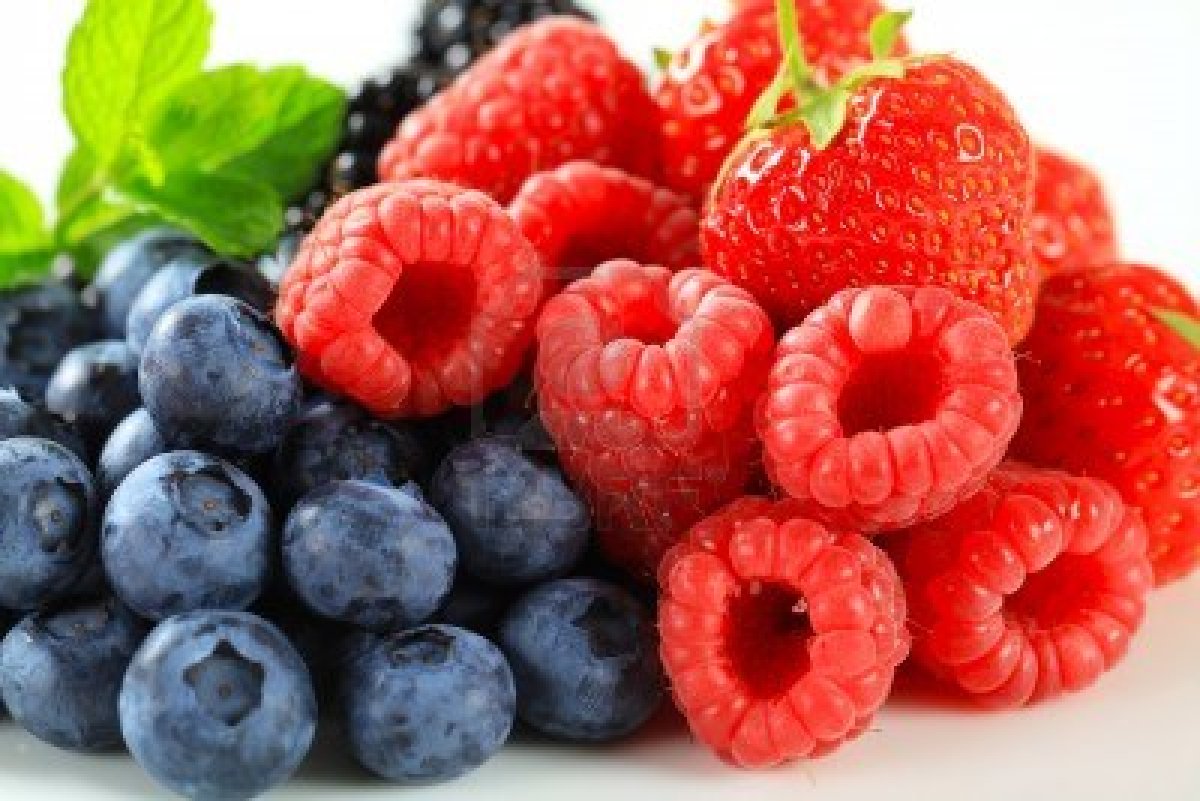 A mixed berry smoothie is the QUEEN of all smoothies. It tastes SUPER and looks uber GORGEOUS!  😀 😀
So let's begin! It will serve 2-3 persons. In my case it serves 1 – I love it that much! 😉  🙂 😛
Ingredients
Strawberries – 1 cup frozen (I just froze some washed fresh strawberries for about 1 hour and used them)
Blue berries – 1 cup
Raspberries – 1 cup
Soy milk – 1/2 cup
Brown Sugar – 1 tsp 
Method
Churn all the ingredients in a blender.
Optionally run it through a sieve, if the seeds bother you. I do this only if I am making this for guests. My husband sometimes prefers it this way. I try to trick him into not doing this since it results in less consumption of fiber.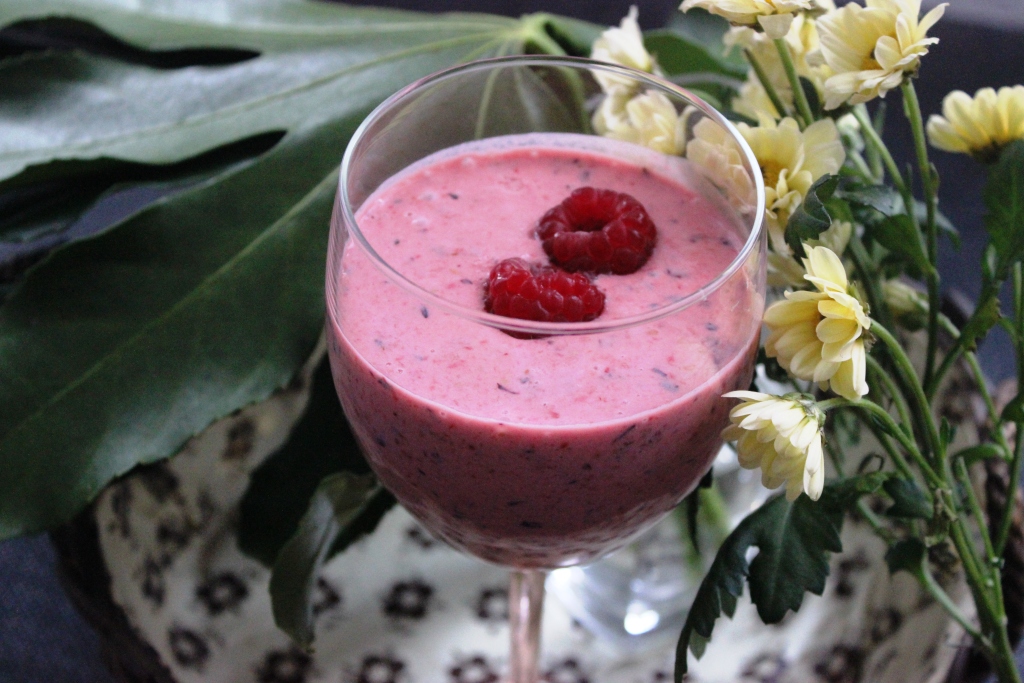 Voila, your smoothie is ready to enjoy! It forms also a great quick breakfast fix. It's extremely refreshing and will energize you for the day!
Hope you enjoy this smoothie as much as we did. Leave a comment below on how it turned out if you try it! Hit the follow button to receive updates on my upcoming posts.
Until the next post I wish you all Happy Experimenting!
Cheers,
VeggieLab Amateur Chef