Smoothies form a great beverage or even just breakfast for that matter! They are easy to make, all you need are fresh fruits and a blender. They leave you full for several hours and at the same time give you a feeling of freshness.
The season of sweet oranges here and hence forms a great ingredient for smoothie. I call this the orange wonder since orange is the dominating flavor in this particular drink. Oranges are a great source of vitamin C which boasts immunity. I choose to combine this with red apples. Apples as well like oranges are a rich source of fiber and vitamin C. Fiber helps in digestion. I also add some banana to this smoothie as it helps give it a creamy texture. Banana is a great source of instant energy since it contains potassium. Potassium is an essential mineral which maintains proper heart function and regulates your blood pressure.
Ingredients
Banana – 1 whole and ripe
Orange – 1 large orange or 2 medium size ones
Apple – 1 red apple
Honey or Maple syrup – 1 tsp (optional)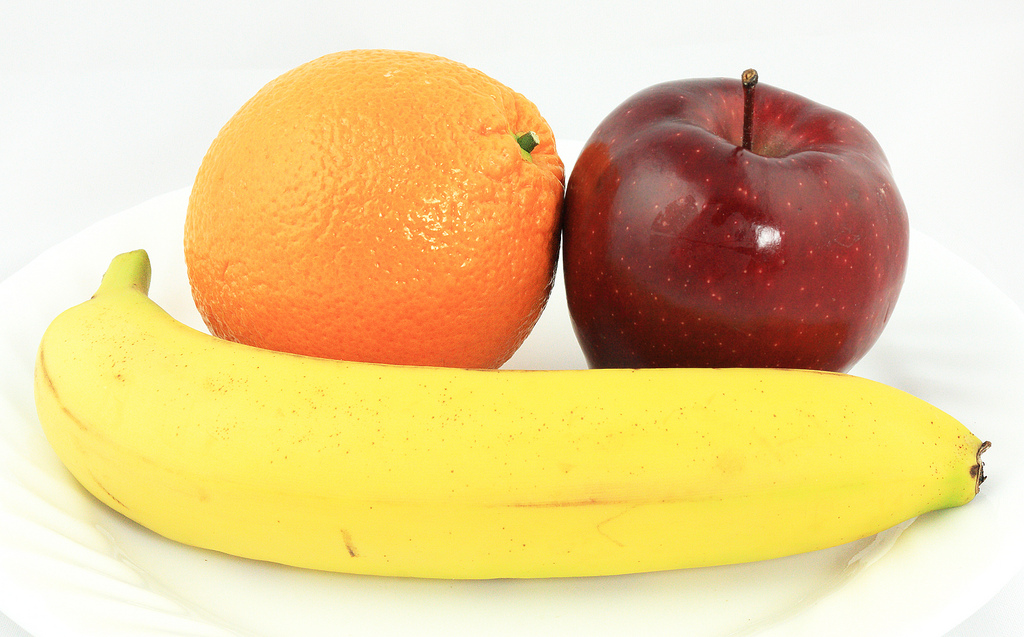 Method
Squeeze the orange juice. Try to keep the pulp and remove the seeds.
Wash the apple well, peel it and cut into pieces. Although its good to eat it with the skin but now a days it's many a times has a coating of wax which is harmful for the body.
Chop the banana as well.
Just in case the smoothie is not sweet then you can optionally add a tsp of honey or maple syrup to adjust the sweetness. I would recommend against it as long as you can avoid it.
Blend all of it in a blender and your smoothie is ready to be served.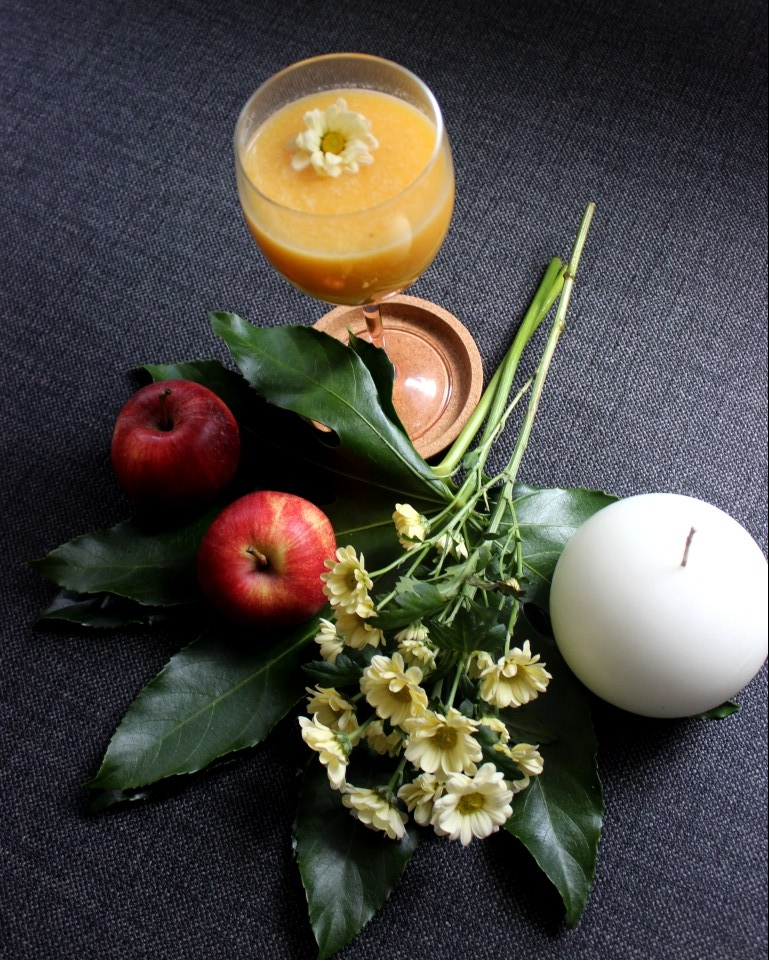 I usually never strain my smoothie so as to maximize pulp consumption. Pulp contains the beneficial fibers. For maximum benefit avoid eating anything else at least 30 mins before or after consumption of the smoothie. So try it out and tell me if you notice these health benefits.
Hope you enjoy this drink as much as we did. Leave a comment below on how it turned out if you try it! Hit the follow button to receive updates on my upcoming posts.
Until the next post I wish you all Happy Experimenting!
Cheers,
VeggieLab Amateur Chef