In India we make this amazing Gujarati dish called Handvo. Handvo is somewhat a savory pancake. It can be prepared in a variety of ways with variety of ingredients. Typically Handvo also needs fermentation for the perfect taste. I unfortunately do not plan in advance; So I will share a quick recipe with you today. To add some greens I used Zucchini today.
Zucchini is a type of courgette and widely available here in Germany all around the year. In India you could typically use bottle gourd or we call it 'doodhi' or 'lauki'. They basically belong to the same family of vegetables and share similar health benefits.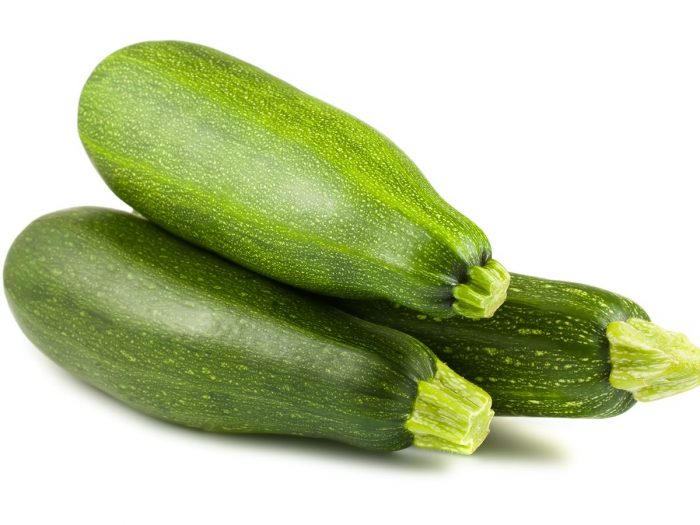 To list some of the benefits of Zucchini:
Helps to prevent cardiovascular diseases
Protects against infections
Helps maintain optimal health
Beneficial in loosing weight since it almost 95% of Zucchini is water
Of course there are many other benefits
So let's begin by collecting all the things you will need. This should make roughly 10-12 mini Zucchini pancakes.
Ingredients
Zucchini – 1 medium size
Onion – 1 medium size
Semolina / Rawa – 2 cups
Yogurt – 1 cup
Black Sesame Seeds – 1 tsp
Turmeric powder – 1/2 tsp
Garlic – 2 cloves
Ginger – 1/2 inch
Lemon – 1 tbsp freshly squeezed
Salt to taste
Water – 1 cup (adjust according to consistency)
Oil – 1 tbsp (to roast)
Method
Grate the zucchini, garlic and ginger in a bowl.
Chop the onion finely.
Add all the other ingredient (except oil) and mix well.
Add some water to adjust the consistency depending on the type of your semolina. Let the batter rest for 5-10 mins.
Grease the pan and pour the batter and spread like pancakes.
Roast until golden brown and flip to roast also the other side to golden brown. You can adjust the roasting time and flame based on the desired crispness.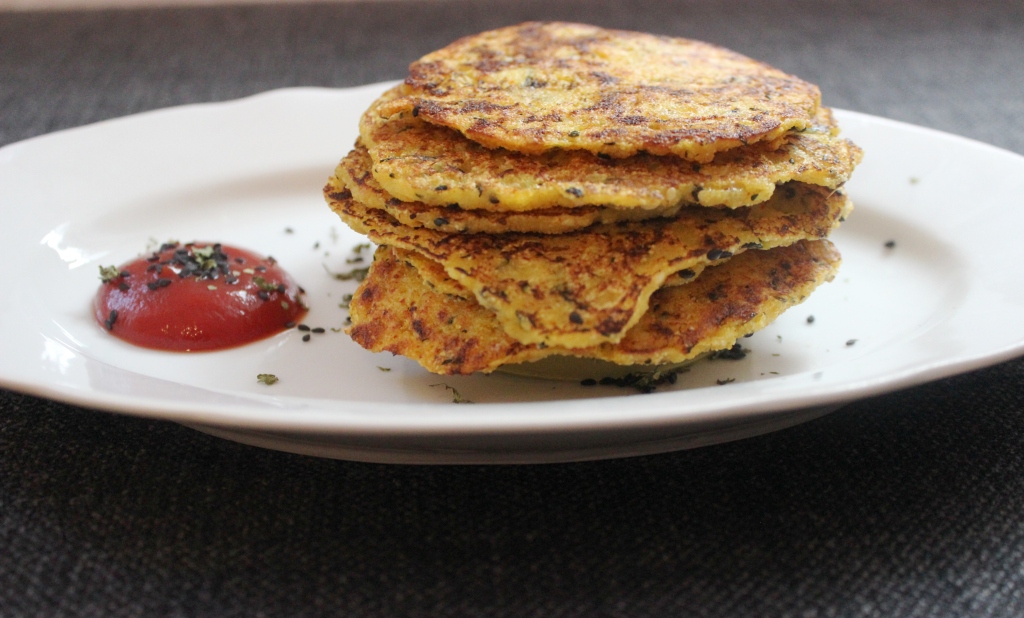 Voila your handva or zucchini semolina pancakes are ready to eat. You can serve them hot with ketchup and chutney. We had them for dinner. It is really my go to dish to when I want to whip up something quick when I am super hungry. But this dish could be a great idea for brunch.
Hope you enjoy this dish as much as we did. Leave a comment below on how it turned out if you try it! Hit the follow button to receive updates on my upcoming posts.
Until the next post I wish you all Happy Experimenting!
Cheers,
VeggieLab Amateur Chef