As you all know I am huge fan of smoothies, so I decided to whip up a smoothie with the left over fruits. We were supposed to leave for a holiday and hence had to finish the stuff we had at home. It made a great breakfast starter before the long drive we were looking at.
I call this the green grapple coconut smoothie since I used a green apple, green grapes and come coconut creme/milk. It turned out actually even better than I expected it to – my kind of green smoothie ;). I decided there after to also do some research on the drive to find out the benefits of this lovely smoothie.
Green Apples – All the varieties of apples have huge health qualities. It turns out, the green ones in particular have proteins, vitamins, minerals, and fiber. They are well known for their benefits, fighting digestive disorders, their low levels of good cholesterol, regulating glucose levels, and improving your appetite.
Green Grapes – One cup of green grapes contains 104 calories and 1.4 grams of fiber. They are a healthy choice and are low in calories, contain zero grams of fat and pack a nutritional punch.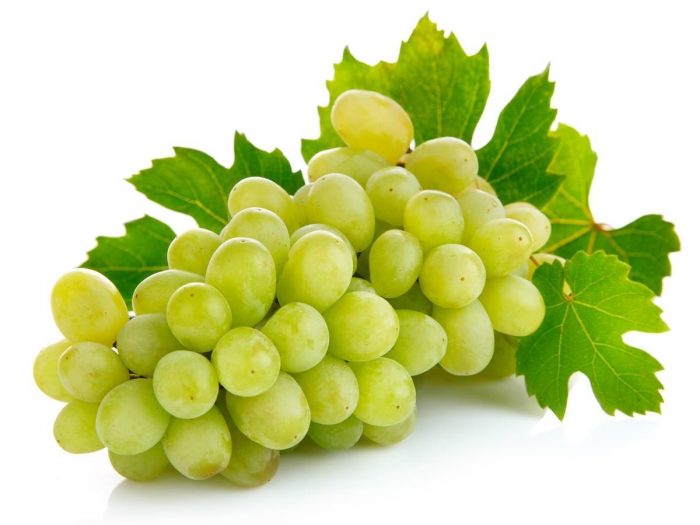 Coconut Cream – Coconut cream helps improve immunity and is great for you skin. Coconut cream has healthy fatty acids. Fatty acids doesn't mean it'll make you fat. It all depends on the type of fatty acids you're taking in. Most of the fatty acids in coconut cream are fat-burning, which is one of the greatest health benefits of this coconut product.
So lets begin. It will make two large smoothie glasses.
Ingredients
Green Apple – 1 Large, peeled and chopped
Green Grapes – 2 cups seedless variety (frozen)
Coconut cream – 1 tbsp
Coconut water – 1 tbsp (optional)
Method
Peel and chop the green apple into large pieces and put into a blender.
Wash the grapes thoroughly. I put them in the freezer for an hour before using them. Remove from freezer and add 1.5 cups to the blender.
Add the coconut cream and water to the blender.  Blend all this together. You can optionally also use normal water to adjust the consistency to your liking. I would like to use fresh coconut cream and water if I find a fresh one. I could imagine it turning out equally good.
Pour the smoothie to glasses and top it up with the remaining grapes.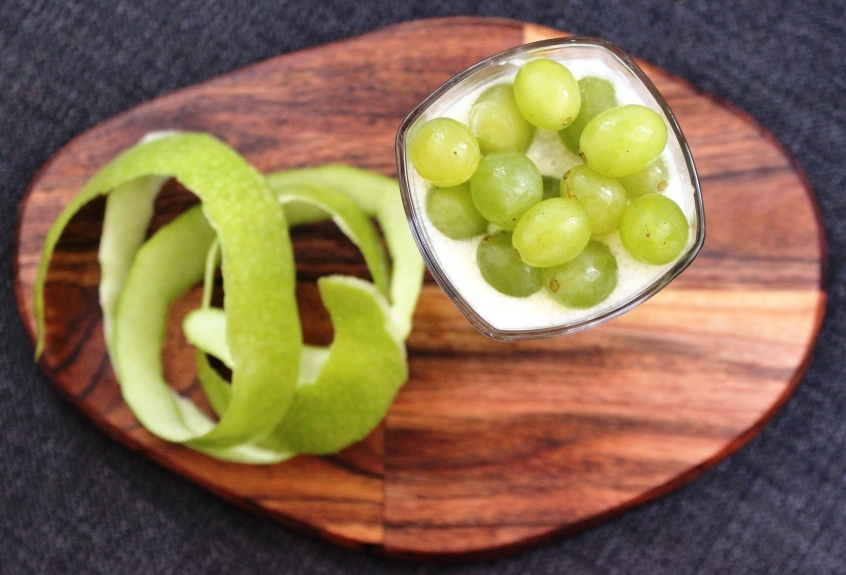 Voila your smoothie is ready to gorge on! Also it was perfectly sweet, didn't need any additional sweetener. It is perfectly smooth and contains high fiber. You will feel fresh and completely full after having one glass of this.
Hope you enjoy this smoothie as much as we did. Leave a comment below on how it turned out if you try it! Hit the follow button to receive updates on my upcoming posts.
Until the next post I wish you all Happy Experimenting!
Cheers,
VeggieLab Amateur Chef