As the summer approaches here in Germany, the craving to eat ice-creams also reaches an all time high. My husband and me both could not resist the temptation to eat one almost every other day. Although it is the ultimate indulgence, it leads to the rise of ultimate guilt after eating. This made me think why not make an ice cream at home. In addition try to make it in such a way that we don't feel as guilty. So here I will share one first attempt at experimenting to make vegan home-made ice cream.
So lets start by collecting the ingredients. This should be good for up to 10 scoops of ice cream.
Ingredients
Banana – 2 ripe medium size
Coconut cream – 2 tbsp
Coco Powder – 2 tsp
Vegan Chocolate chips – 1 tbsp
Maple syrup – 2 tsp (optional)
Method 
Cut the bananas into small pieces and freeze for 3-4 hours or overnight.
Take the frozen bananas, maple syrup and coco powder and blend it.
Blend in finally the coconut cream to the blended banana.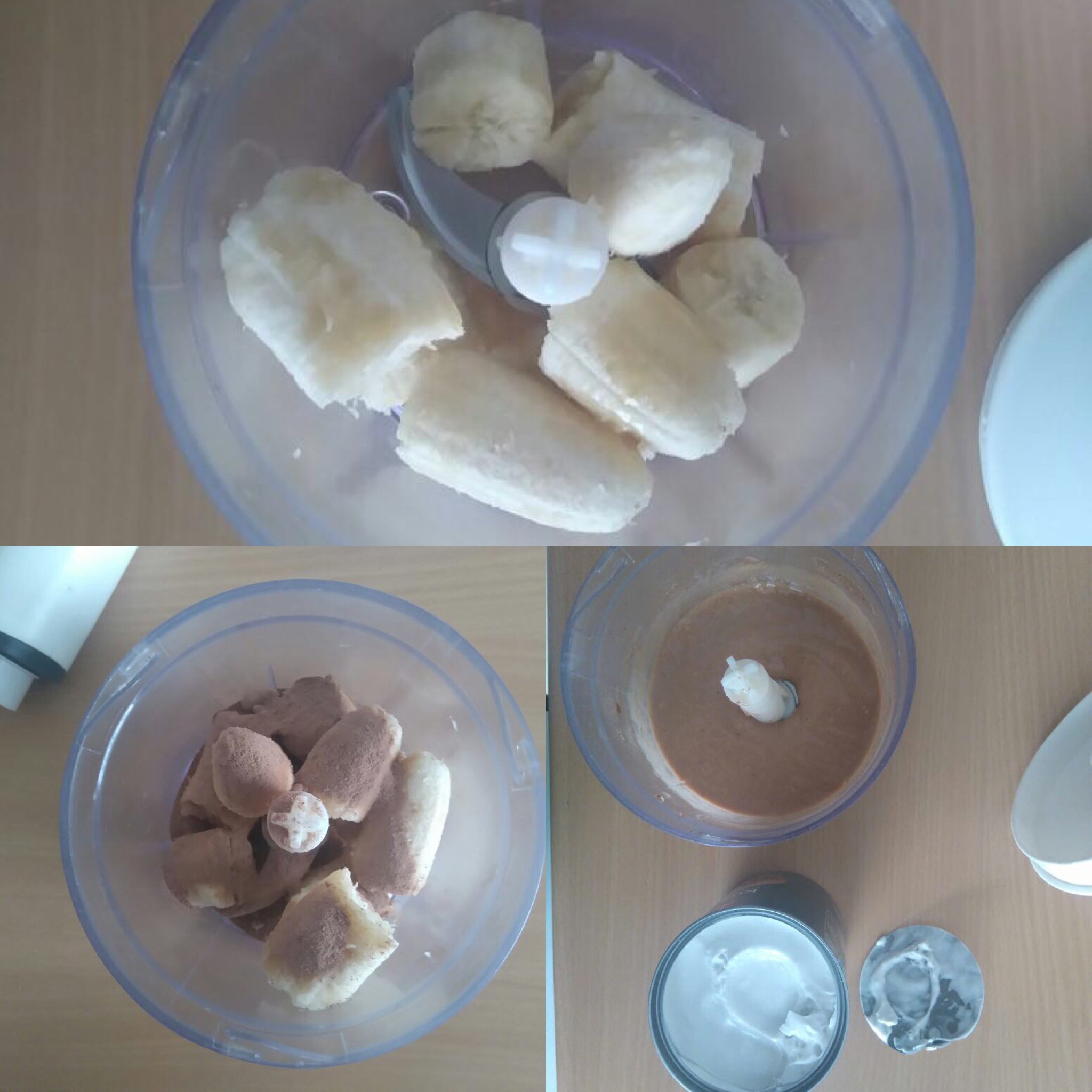 Mix in the chocolate chips. Transfer to a container and freeze for 3-4 hours.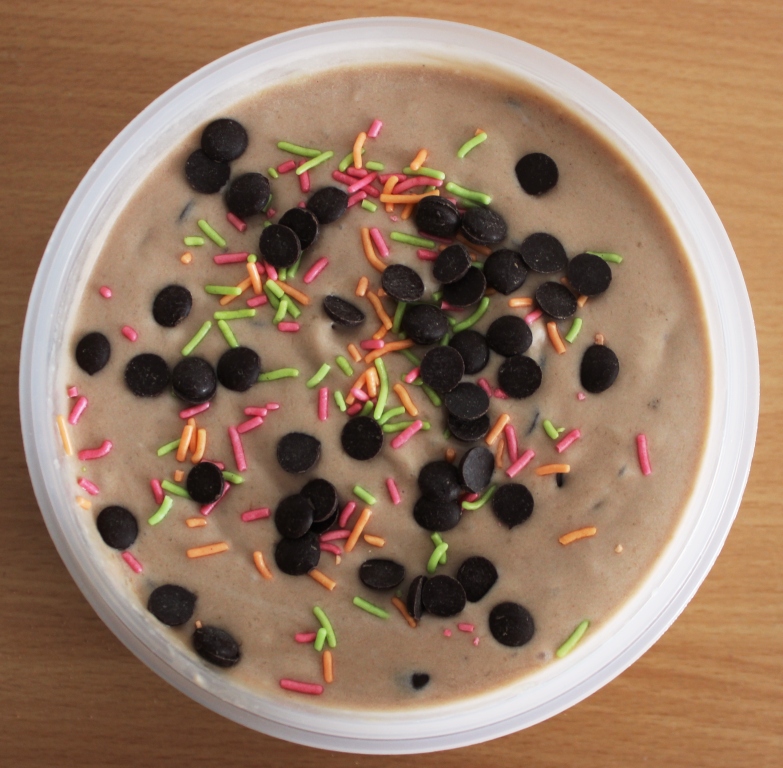 Voila your ice cream is ready. If you feel like it has crystallized leave it outside for 15-30 mins before serving.
I have to say I was a bit skeptical on how it would turn out since it was the first time I tried to make it. Surprisingly it turned out quite well. My husband absolutely loved it. He said next time he would rather have this than the Oreo ice cream which is like his most favorite. Also since it is a healthier option compared to the ice creams sold off the shelf. The banana ensures for natural sweetness such that additional sweetners are not required.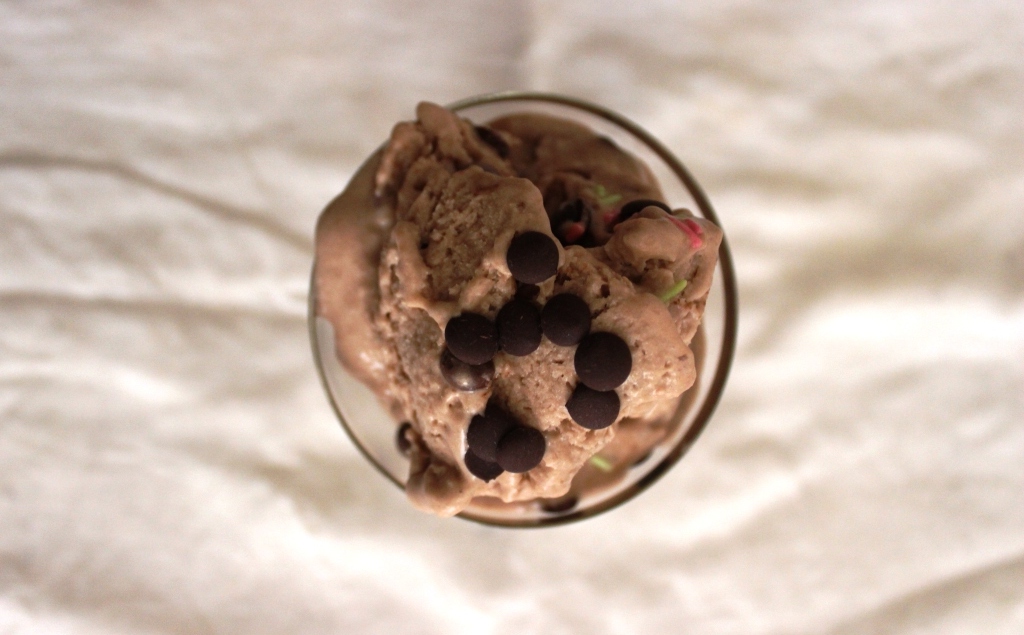 Hope you enjoy this ice cream as much as we did. Leave a comment below on how it turned out if you try it! Hit the follow button to receive updates on my upcoming posts.
Until the next post I wish you all Happy Experimenting!
Cheers,
VeggieLab Amateur Chef