I had potatoes and spinach. So its a no-brainer, that it was time to prepare the delicious spinach potato curry. This is the ultimate comfort food. I tried to bring a thai twist to the conventional Indian spinach curry. One of the key ingredients was missing but I used an alternate which brings a similar taste.
Spinach is of course the key ingredient which is a super food. I have mentioned the benefits of spinach in my previous post as well, but would like to repeat it. It helps boosts muscle strength, contains iron and detoxifies the liver and colon. So the next day you will have a lot of help to do the business 😉 and feel super light in your tummy!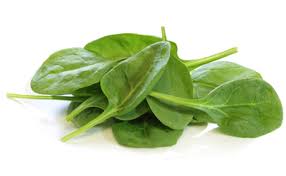 The second key ingredient is lemons. Lemons are great for indigestion, skin care and overall contain high vitamin C which eventually helps in building immunity. So go ahead and use them in every meals. One hint about lemons however is that do not cook it else the nutrients tend to reduce in power.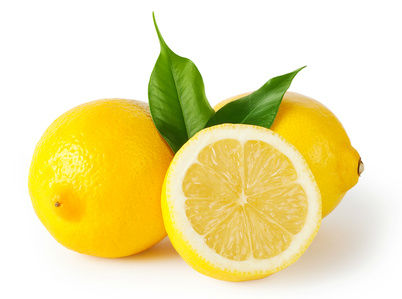 So let's collect everything we need. This should be good to serve 3-4 persons.
Ingredients
Spinach – 4 cups baby spinach or normal spinach
Onion – 1 medium size
Tomato – 1 large tomato
Garlic – 4 cloves
Ginger – 1 inch or 1 tsp grated ginger
Lemon – Juice of 1/2 lemon and zest of 1/4 lemon (can be replaced with lemon grass ideally, but I didn't have this so I used a lemon)
Fresh Coriander – 1 tbsp
Coconut milk – 3 tbsp
Potatoes – 3 medium size 
Serano Chilli – 1 red or green chilli (you can use normal chilli as well)
Oil – 2 tsp vegetable oil
Asafoetida – a pinch
Cumin powder – 1 tsp
Garam Masala – 1 tsp (Indian spice mix – optional)
Turmeric – 1/2 tsp (optional)
Salt to taste
Method
Boil 3 potatoes. Peel and chop into pieces.
Steam the spinach, tomato and onion (peeled).
Peel the garlic and ginger and put in the blender. Add the serano chilli as well in the blender and blend all these together.
Remove the skin of the tomato. Add to the blender and blend the tomato, onion, coriander and spinach.
Add some oil to a pan. Add the spices and blended mixture once the oil is hot.
Add the chopped potatoes, coconut milk and cook for 4-5 mins.
 Remove from flame and squeeze the lemon. Grate the lemon to get the lemon zest. Add the lemon zest and mix the curry.
It is now ready to eat. Can be served hot with Indian breads or rice.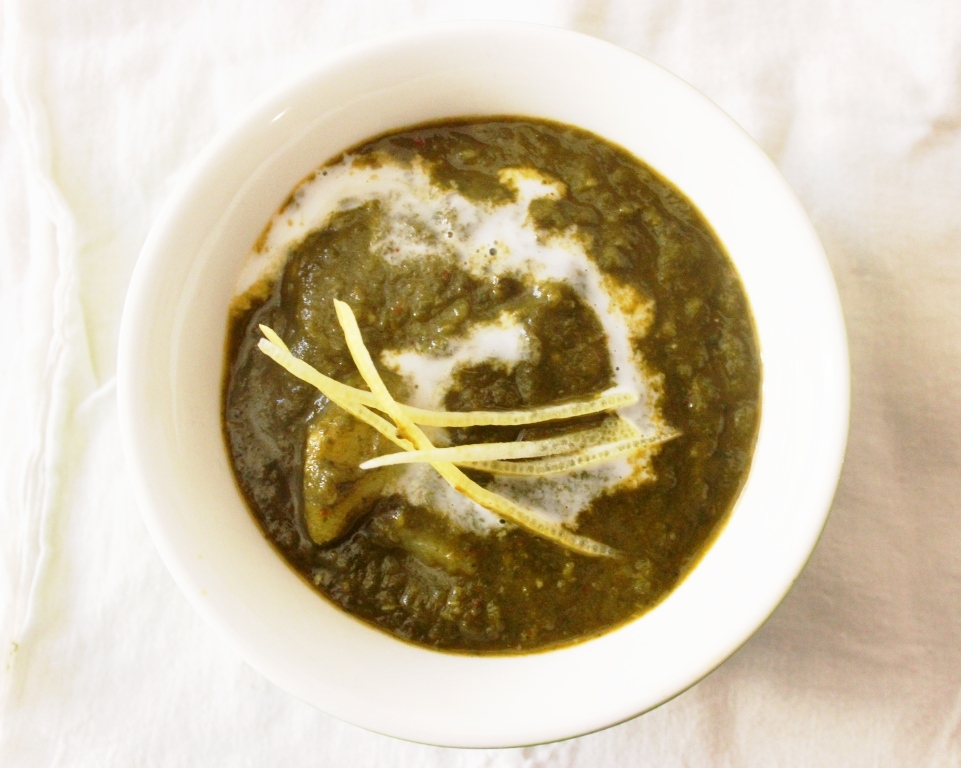 Voila your perfect comfort meal is ready. When I started to make this, my husband was saying – I am not hungry, I don't want to eat dinner today. When I started to eat, the smell drew him to taste from my plate. After the first bite he ended up eating dinner after all! 😉 It it every bit as delicious as it looks, may be even better! It has a soft mild flavor which reminds you at times you are Indian but the next bite will leave you feeling you are probably eating Thai. So I leave it for you to decide which flavor dominates.
Hope you enjoy this dish as much as we did. Leave a comment below on how it turned out if you try it! Hit the follow button to receive updates on my upcoming posts.
Until the next post I wish you all Happy Experimenting!
Cheers,
VeggieLab Amateur Chef