Spring time is upon us, bringing with it a bounty of freshest berries, sweetest tomatoes and plump-iest avocados. It was just another spring morning with the perfect temperature, blue skies and flawless sunshine making it a fabulous Saturday!! After a visit to the market we ended up buying a ton of fresh fruits and vegetables. Fruits so flavorful that the aroma of those fresh strawberries and raspberries filled my heart.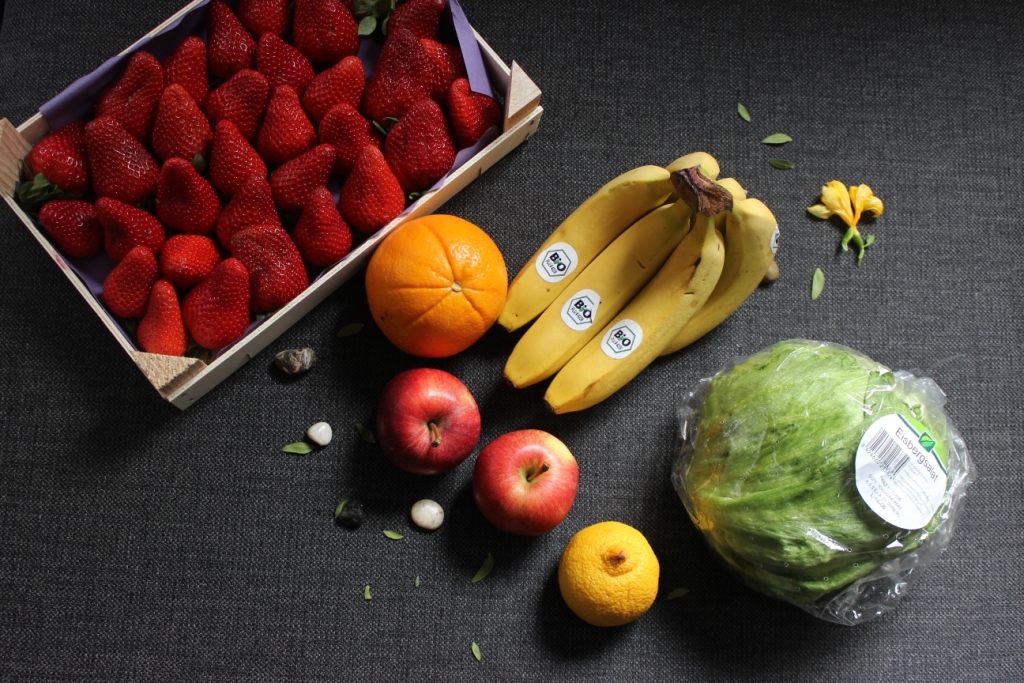 Nothing tastes better than the first few springtime meals. I couldn't resist anymore. It was time to make that perfect salad! I prepared this as main course for lunch, but of course it can be served as an appetizing salad or as dessert. Again as usual like all my other experiments super simple, super easy and super quick!
Ingredients
Any fruit you may have …..I mean it whichever fruits you like!!! 😉
I used the following
Lettuce – Half a lettuce
Banana – 1 medium size
Raspberries – 125 gms
Strawberries – 300 gms 
Apple – 1 medium size
Avocado – 1 medium size
Tomatoes – 1 medium size or 100 gms (cherry tomatoes)
Lemon – 1 tsp fresh lemon juice
Almonds – handful
Sun Flower seeds – 1 tbsp
Flax seeds – 1 tsp 
Black Sesame seeds- tsp 
Brown sugar – 1 tsp
Yogurt – 1/2 cup (substitute with soy yogurt for vegan options)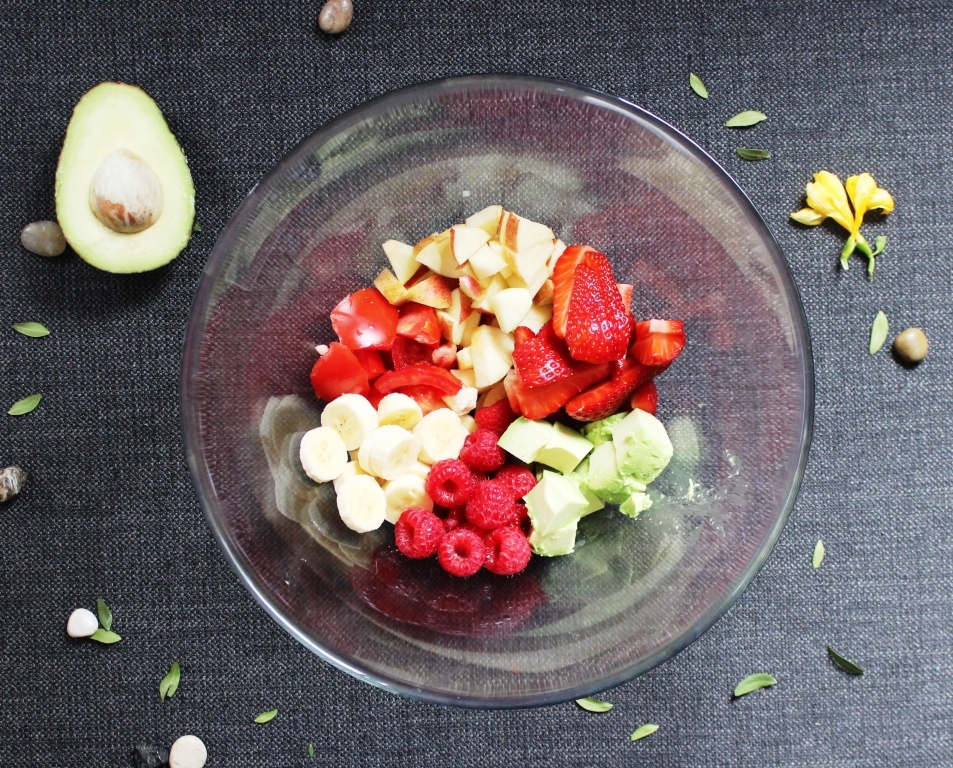 Method
Wash the lettuce carefully, dry and finally tear it and put it in a bowl.
Peel the banana and chop into pieces throw into the bowl.
Cut the avocado into pieces and throw into the bowl.
Wash carefully the apple, strawberries, raspberries and tomato. Cut the strawberries, apple and tomato and add to the bowl. No need to cut the raspberries.
Add the yogurt and fresh lemon juice on top of the fruits.
Roast all the nuts and seeds in a pan over medium heat for 3-4 mins. Toss into the bowl.
Finally mix all the ingredients of the bowl and serve! Enjoy the spring feeling in your mouth!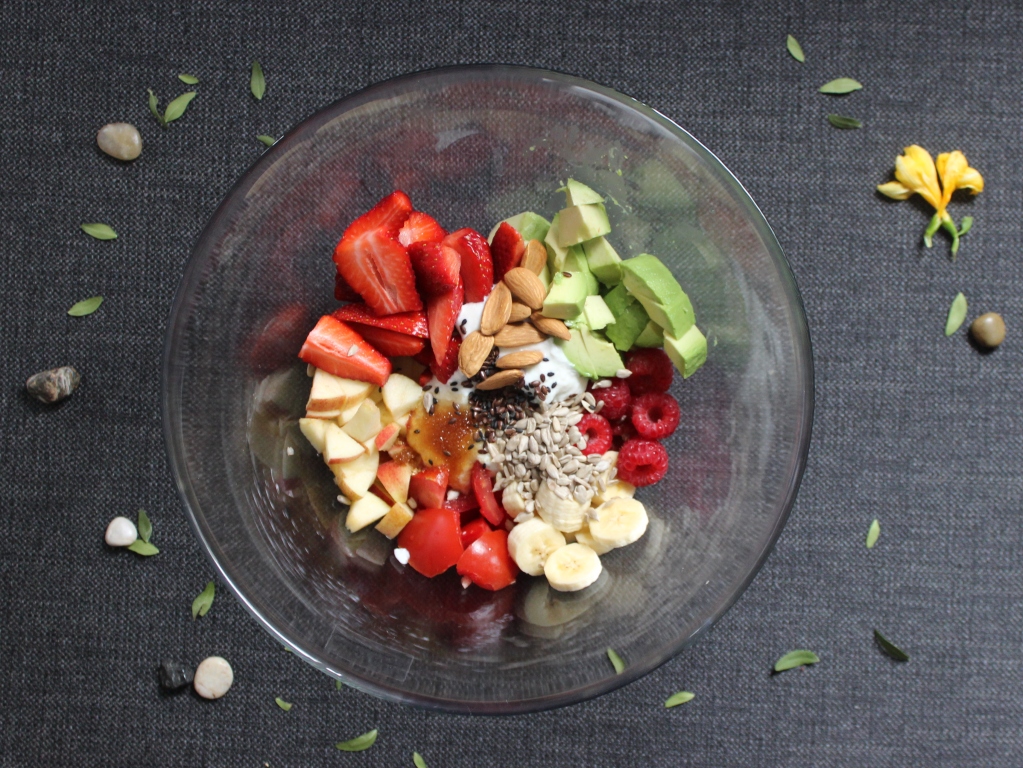 Feel free to experiment with which fruits are available in your kitchen like mangoes, kiwi, oranges, blueberries, pears and list goes on. It needless to say this meal is filled with anti-oxidants, fibres, good fats, natural fructose, sucrose, omega 3 fatty acids, vitamins and nutrients. You are going to feel full, fresh and great!
Hope you enjoy this dish as much as we did. Leave a comment below on how it turned out if you try it out! Hit the follow button to receive updates on my upcoming posts.
Until the next post I wish you all Happy Experimenting!
Cheers,
VeggieLab Amateur Chef