Hummus is my most favorite dip in this whole world. It's vegan and gluten free!~!!! I could eat it everyday if I could. It is so delicious and simple to make. The added advantage it being its health benefits. Almost every ingredient used has its own benefits. Being a vegetarian one thing we have to be extremely conscious about is our intake of protein. Chickpea which is the main ingredient of hummus is a power house of proteins.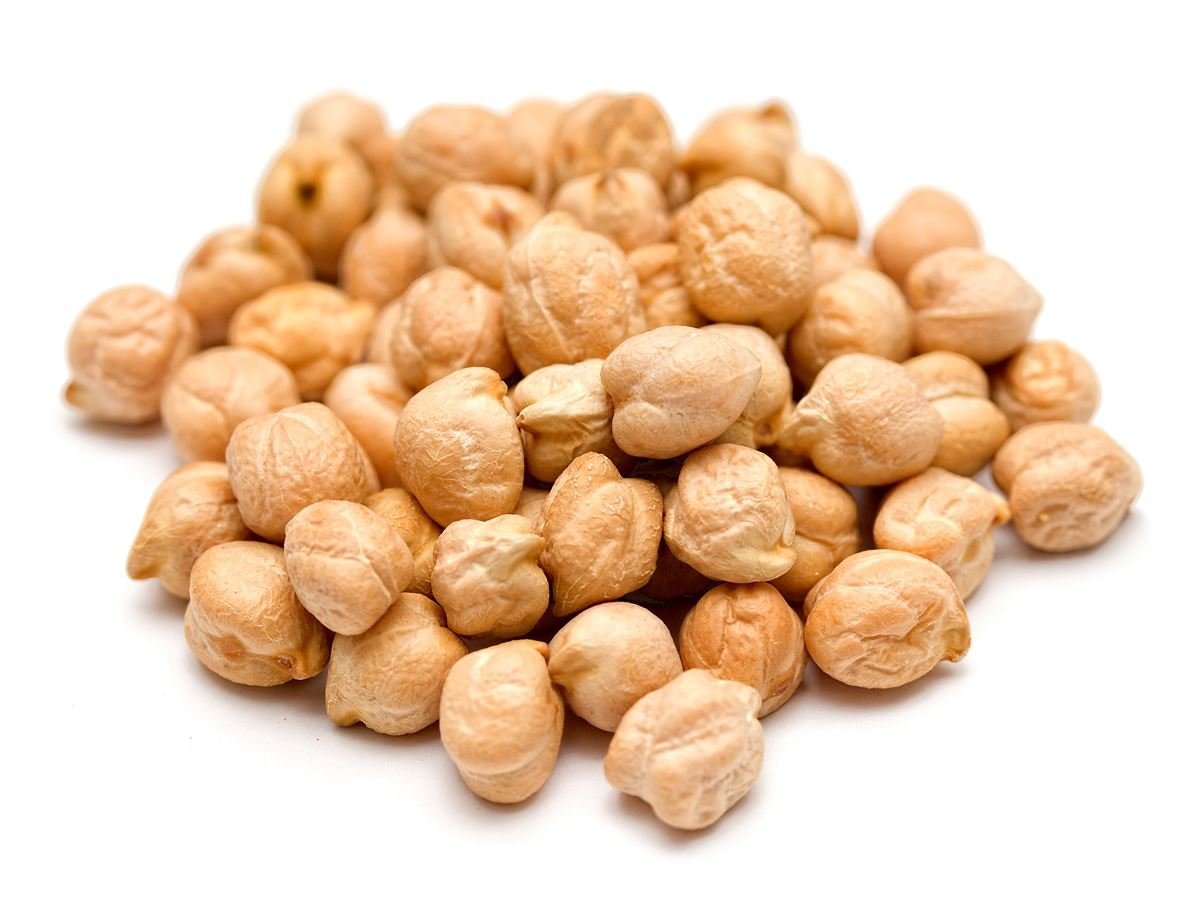 In addition to protein and fiber, the chickpeas used in hummus are high in iron, folate, phosphorus, and B vitamins. Lemon juice also contains a high level of immunity boosting vitamin C and antioxidants.
The word hummus, (which has various spellings) is an Arabic word meaning "chickpea." The earliest known recipes for a dish similar to 'hummus bi tahina' are recorded in cookbooks written in Cairo in the 13th century. The fact is, that because hummus has been around for so long. It has been prepared in different variations by different cultures in the middle east that the exact origin has been lost in antiquity.
It is so very easy to experiment with this dish by adding different flavours to it such as with sweet potato, paprika of different spice level or herbed (cilantro, basil, etc) to name a few which I have tried out. I will show you today the recipe of a basic hummus which can then be altered as per you liking. Also I used all fresh ingredients.
So lets begin by collecting the ingredients. This will make about 200 grams of hummus.
Ingredients
Chickpeas – 160 grams boiled chickpeas
 Sesame – 1 tbsp white sesame seeds
Olive Oil – 1 tbsp
Garlic – 2 cloves (optional – for jains)
Red Chilli Powder  – 3/4 tsp (adjust as per your liking), or Paprika Powder
Cumin Powder – 1/2 tsp (optional)
Lemon Juice – 1 tbsp freshly squeezed
Salt of taste
Method
Soak the carefully washed chickpeas overnight. Boil them the next day in a pressure cooker (about 5-6 whistles). Alternately you can use a can of ready chickpeas.
Grind properly the sesame seeds and olive oil to form a paste. I used less olive oil hence didn't get an absolute fine paste, it was a bit granular. You can add upto 2 tbsp of olive oil, if you like your hummus creamier. Alternately you can use 2-3 tbsp of ready tahini paste.
Add the the garlic, chick peas, chilli powder (leave some aside to sprinkle on top), cumin powder, salt and lemon juice to the blender along with the tahini paste and blend well. I did not skin the chick peas as most recommend, since I believe in using all the fiber of the chick peas. If you would like to make it restaurant style you should remove the skin of the chickpeas before grinding. The only difference is the texture. It barely affects the taste.
Transfer to a bowl. Add some olive oil, chick peas and chilli powder to garnish.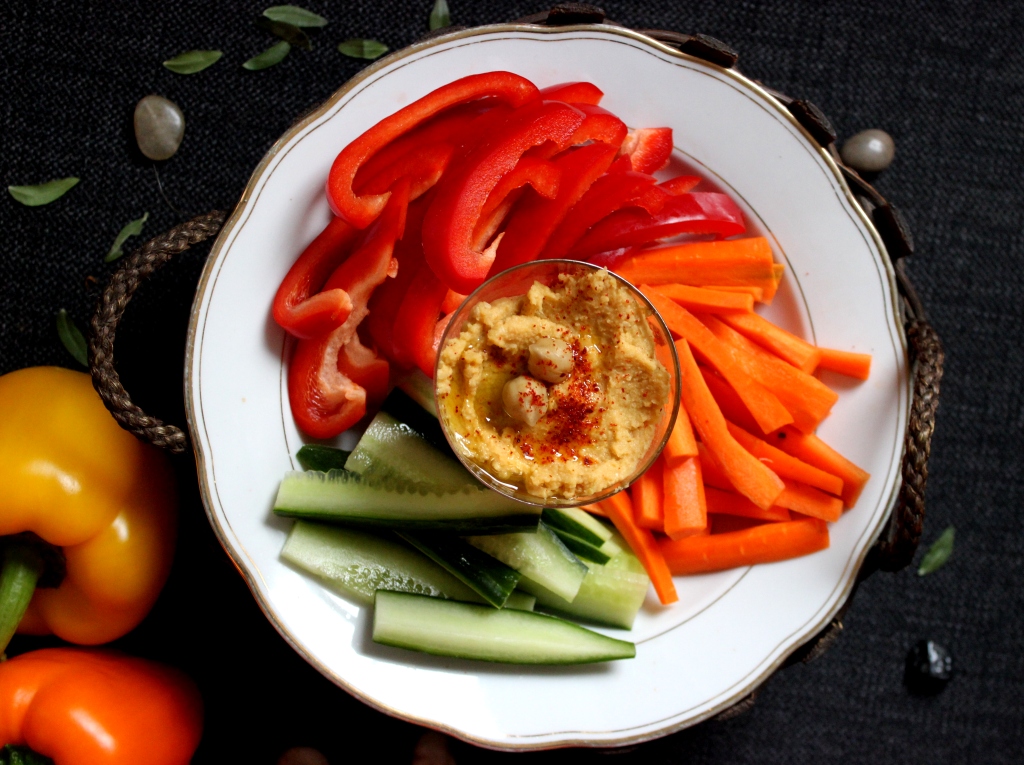 Enjoy with some pita bread, lavash or simply with some veggie sticks. I cut fresh vegetables such as cucumber, carrots and red paprika up into sticks. Dip them in the hummus and enjoy. I usually make a batch for the week and use it for sandwiches (quick lunch or dinner fix) or with some vegetable sticks as a mid-afternoon snack. It's so healthy and everyone loves it. Usually it doesn't last me more than 2-3 days. My husband just gobbles it up. He loves it so much; at time he eats without any accompaniment as well. We get our weekly dose of protein with hummus. It forms also a great appetizer when attending guests – EASY, QUICK and HEALTHY!
I have tried a variety of flavors with it such as – sweet potato hummus, mint hummus, spicy paprika hummus and they are all equally equally delicious. It is hard to say which one is my favorite. So try out your favorite flavor and tell me which one you tried and how it turned out! Send me your pictures and I will publish them here!
Hope you enjoy this dish as much as we do. Leave a comment below on how it turned out if you try it! Hit the like button and follow button to receive updates on my upcoming posts.
Until the next post I wish you all Happy Experimenting!
Cheers,
VeggieLab Amateur Chef