A Quesadilla is a tortilla, usually a tortilla corn or other flour, which is filled with cheese and then grilled. The quesadilla has its origins in colonial Mexico. Other items, such as a savoury mixture of spices or vegetables, are often added. For many Indians like me, it might sound extremely similar to Indian Bread (Roti) served with curry. However the way it is presented and the additional Cheese makes it exotic and extremely appealing.
As a child I remember my sister and I giving our mother a hard time to finish all the healthy vegetables (as she described it!) which almost never looked appealing.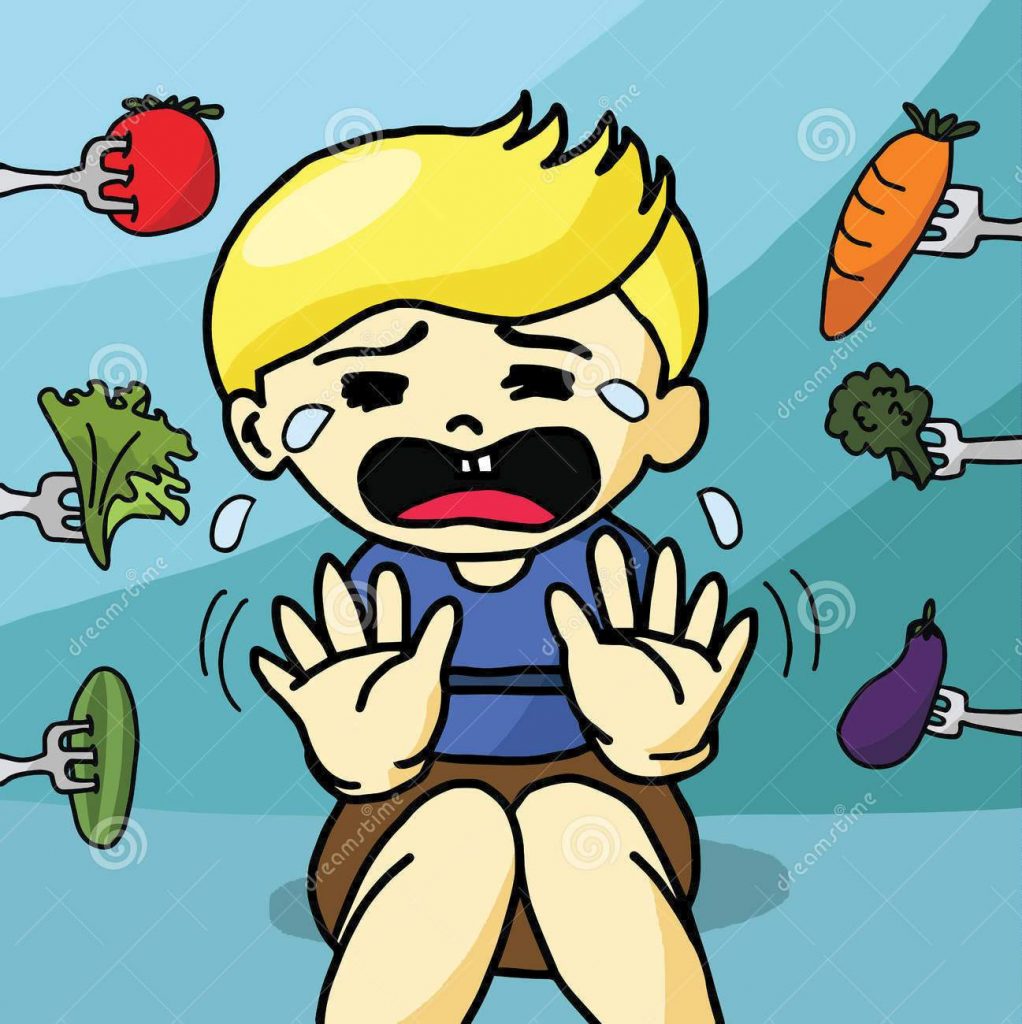 That's exactly how we were! So how about making a boring vegetable mix with  roti more interesting? Imagine not having to argue with the kids anymore and a making them eat all those vegetables. Wouldn't that be just great! The trick is to GET CREATIVE 😀 This is exactly one such trick. I combined a boring regular vegetable mix to tortilla or roti and present it as a mexican exotic dish 😉
Let's get started. It will serve 2-3 persons.
Ingredients
Zucchini – 1/2 chopped
Onion – 1 medium size chopped
Carrot – 1 medium size chopped
Potato – 1 medium chopped
Peas – 1/2 cup
Tomatoes – 2 large chopped
Basil – handful fresh leaves
Garlic – 2 cloves (optional)
Tortilla – 4 rye flour tortilla (Substitute – wholewheat rotis)
Ketchup – 1 tbsp
Chilli Powder- 1 tsp
Turmeric Powder – 1/2 tsp
Cumin Powder – 1 tsp
Sugar – 1/2 tsp
Salt to taste
Oil – 2 tsp
Method
Wash all the vegetables and chop to small pieces. Take 1 tsp of oil in a pan and saute all the vegetables until golden brown.
Add all the spices to the vegetables and cook for 2 more mins.  Sprinkle with the chopped basil leaves. The basil gives a great taste to this dish!
In another pan sprinkle some oil and roast the tortilla. Top with the vegetable mix. Optionally you can sprinkle with vegan cheese. Top with another tortilla. Flip the two tortillas and roast the second one. Voila your Quesadilla is ready.
Put the Quesadilla in a plate and cut it like pizza with a pizza cutter.
Garnish with some basil leaves and serve with ketchup.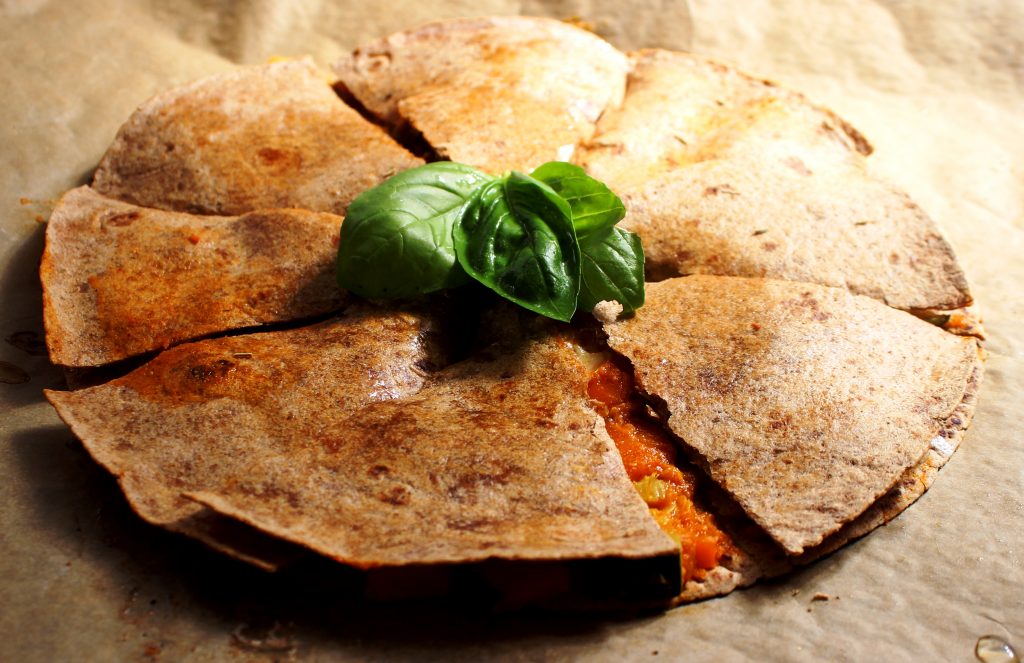 Voila your beautiful Quesadilla is ready to woe your audience. It is a great way to feed your family with vegetables. You can pretty much use any kind of vegetables or beans in this way. Adjust the spice level to your liking. It turned into this delicious. It took less than 20 mins to prepare. We absolutely loved it and is a dish worth repeating over and over again. It also is a great idea to reuse leftovers.
Hope you enjoy this dish as much as we do. Leave a comment below on how it turned out if you try it! Hit the like button and follow button to receive updates on my upcoming posts.
Until the next post I wish you all Happy Experimenting!
Cheers,
VeggieLab Amateur Chef