What would you say if I told you, the ultimate spaghetti is here which actually might help you loose weight? For all those on a diet, vegans and my friends who are intolerant to gluten, here is the magic dish. Everyone can gorge on this amazing dish without feeling any GUILT, whatsoever. The spaghetti is not just made of Zucchini, it is Zucchini in it's all glorious self!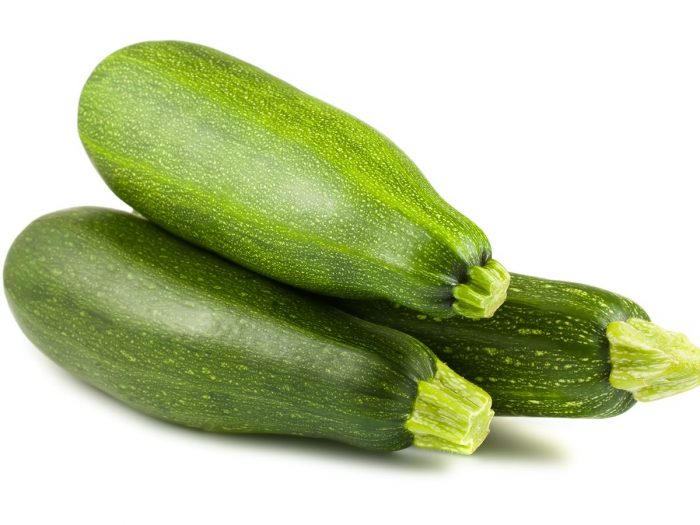 Zucchini is a wonder food. If you are looking for a way to lose weight in a healthy way, its time for you to learn about the health benefits of Zucchini. Zucchini is known to reduce weight and boosting the nutrient value of your diet. Along with this amazing benefit Zucchini has several other health benefits.
Zucchini Helps Lower Cholesterol: The high-fiber content in zucchini helps in lowering cholesterol.
Zucchini Improves Eye Health: The cousin vegetable, cucumber is beneficial for reducing the puffiness in the eyes. Similarly, zucchini when used externally helps to remove the puffy bags that develop around the eyes due to excessive water retention.
Zucchini Is Awesome For The Heart: Zucchini contains good amounts of potassium that helps reduce blood pressure.
So let's get started by collecting the ingredients. It will serve 3-4 persons.
Ingredients
Zucchini – 1 large or 2 medium
Tomatoes – 600 gms
Tofu – 100 gms
Onion – 1 medium size
Aubergine – 100 gms
Tomato Ketchup – 1 tbsp
Chilli powder – 2 tsp
Garlic – 5 cloves
Rosemary – 1 tsp dry rosemary (optional)
Oregano – 1 tsp dry oregano 
Basil – few fresh leaves (optional)
Olive Oil – 1 tbsp (use olive oil which is suitable for cooking)
Salt to taste
Method
Boil the tomatoes for 10 mins. Once cooled puree the tomatoes along with some garlic and salt. Strain the puree before using. You can also use tomato puree from a can. I made fresh puree.
In the meanwhile start to cut the zucchini into flat slabs lengthwise. After this slice the slabs lengthwise into long and thin strands to resemble noodles as you see below. Soak the zucchini noodles in hot water with 1 tsp of salt for 10-15 mins, just enough to make it soft and crunchy.  Drain the water properly and your noodles are ready.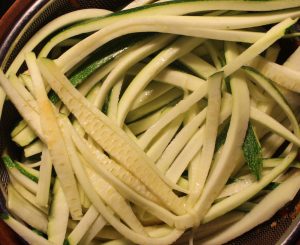 Chop the onions, aubergine and tofu into small pieces. Saute them in the oil for 10 mins.
Once the vegetables and tofu sauteed add the spices to this.
Finally add the tomato puree and tomato ketchup. If you are using ready puree from a can do not add the ketchup. Cook on medium flame for 10 mins.
Finally serve the noodles topped with this flavorful vegan aubergine-tofu arabiatta sauce.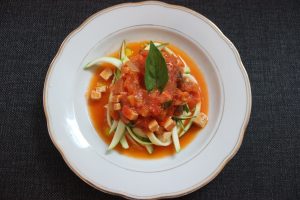 Voila your super healthy Zoodles i.e. Zoodles Spaghetti a la arabiatta is ready! I learnt this recipe from an Italian friend who used traditional tomato sauce made by her grand mother. I definitely cannot beat that sauce. However I did make some variations of my own. The aubergine adds a wonderful flavour which you will love! For the noodles I have used carrots as well in the past. The trick is to use a peeler to grate the carrot to make flat noodles or tagliatelle style noodles. They look beautiful and taste amazing. Try it out. Let me know about your experiments in the kitchen.
Hope you enjoy this dish as much as we do. Leave a comment below on how it turned out if you try it! Hit the like button and follow button to receive updates on my upcoming posts.
Until the next post I wish you all Happy Experimenting!
Cheers,
VeggieLab Amateur Chef